Sludge dehydration, drying, and incineration facility for sewage treatment plant in China
Rapid economic growth and urbanization in China have led to a growing number of sewage treatment plants, and in recent years there is a pressing need for measures to treat sewage sludge as a result of the increased volume of sewage water to be treated.
In addition to a leading track record with sludge treatment at sewage treatment plants in Japan, we hold the leading share among Japanese firms in the Chinese market, where we have delivered multiple drying and incineration facilities.
An overview of the project is provided below.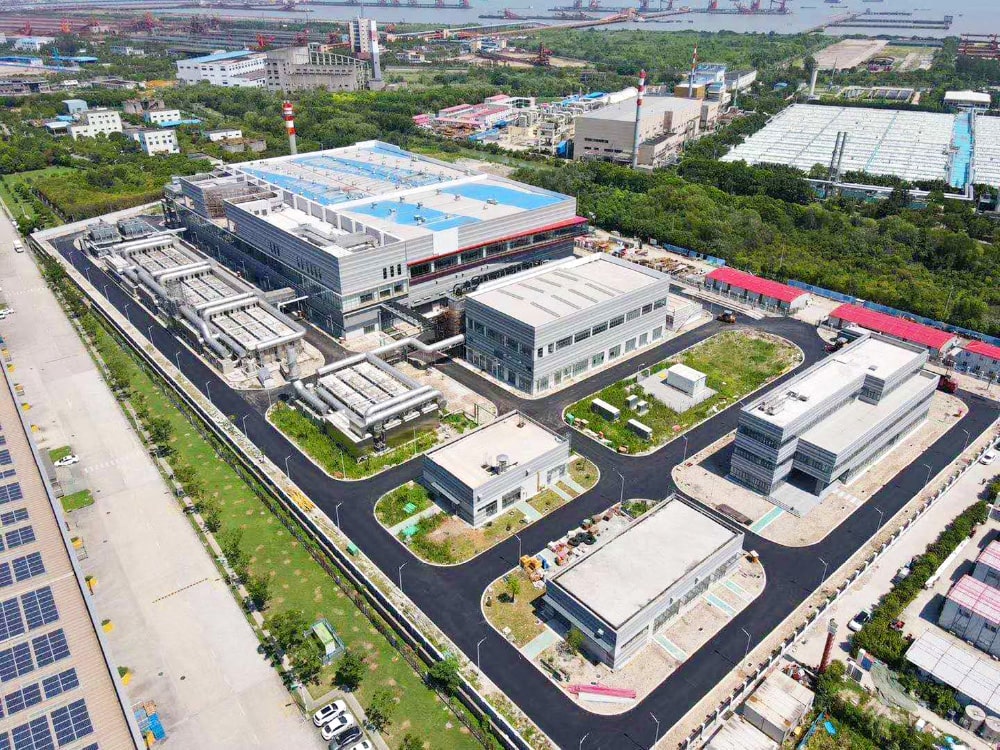 Prior to this project, we were involved in sewage sludge drying and incineration facilities for Shanghai through orders received for the Zhuyuan Sludge Treatment Plant in 2011 and for Phase I construction on the Shidongkou Sewage Treatment Plant in 2016. Thanks to our solid reputation built up in areas of quality and operating results of the facilities in these projects, we were awarded an order for the sludge dehydration, drying, and incineration facility for Phase II of the Shidongkou Sewage Treatment Plant (128 tons DS/day; treatment population: approx. 700,000).

As consortium leader, we are the first Japanese firm to handle overall facility design for a sewage treatment project in China.
While the phase of on-site construction proceeded smoothly, due to COVID-19 and the resulting restrictions to dispatch operation supervisors, commissioning (initiated in May 2020) had to be guided remotely.

Facilities that use heat, such as for sewage sludge drying and incineration, necessarily involve more items of equipment than a water treatment facility, which means supervisors are generally present at the site at all times in order to ensure safety as well as to optimize operational performance, such as monitoring of incineration conditions within the incinerator. This project marked our first-ever attempt at fully remote commissioning.
Despite these challenges, we were able to remotely handle delicate and important tasks, such as burner ignition adjustments, and complete commissioning of the facility without issue.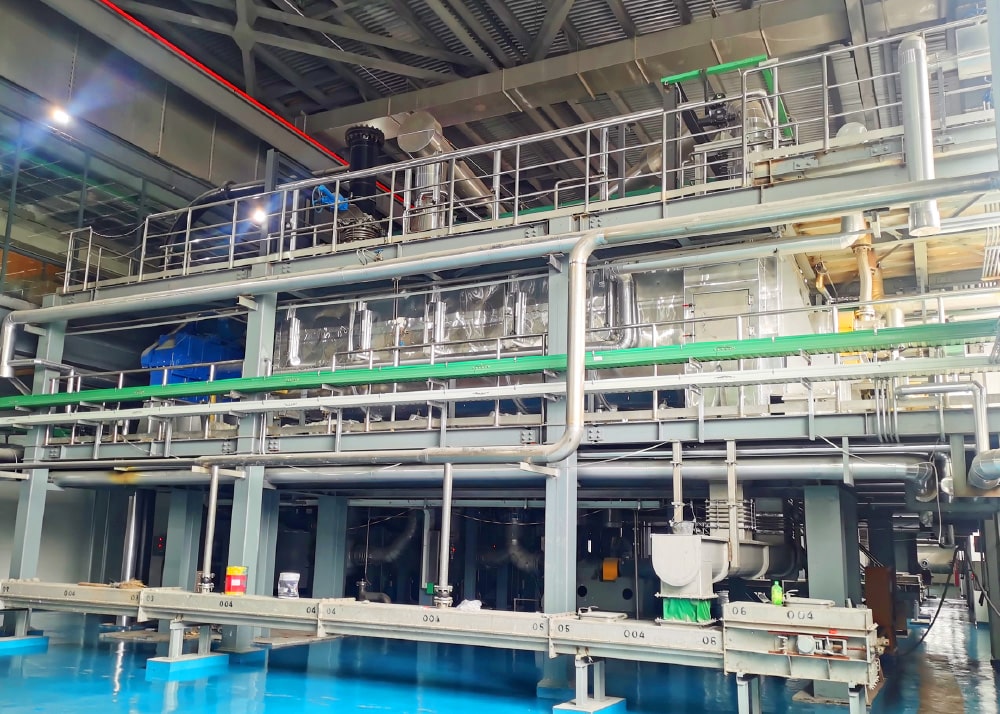 Sludge treatment facility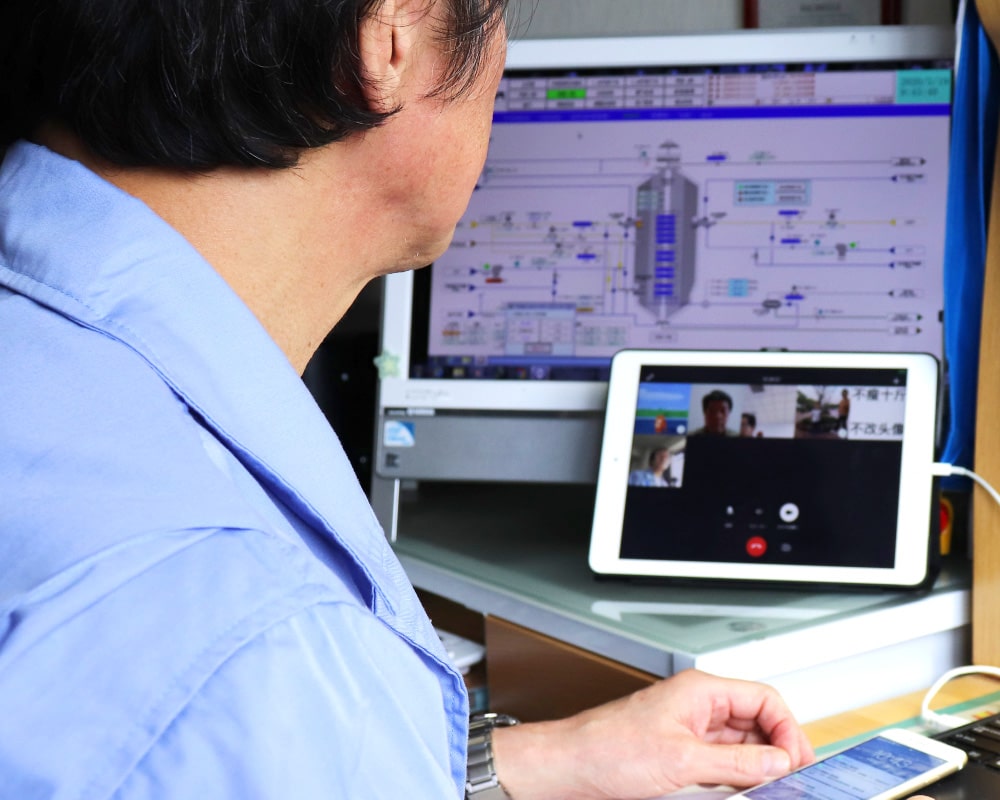 Remote monitoring screen in Japan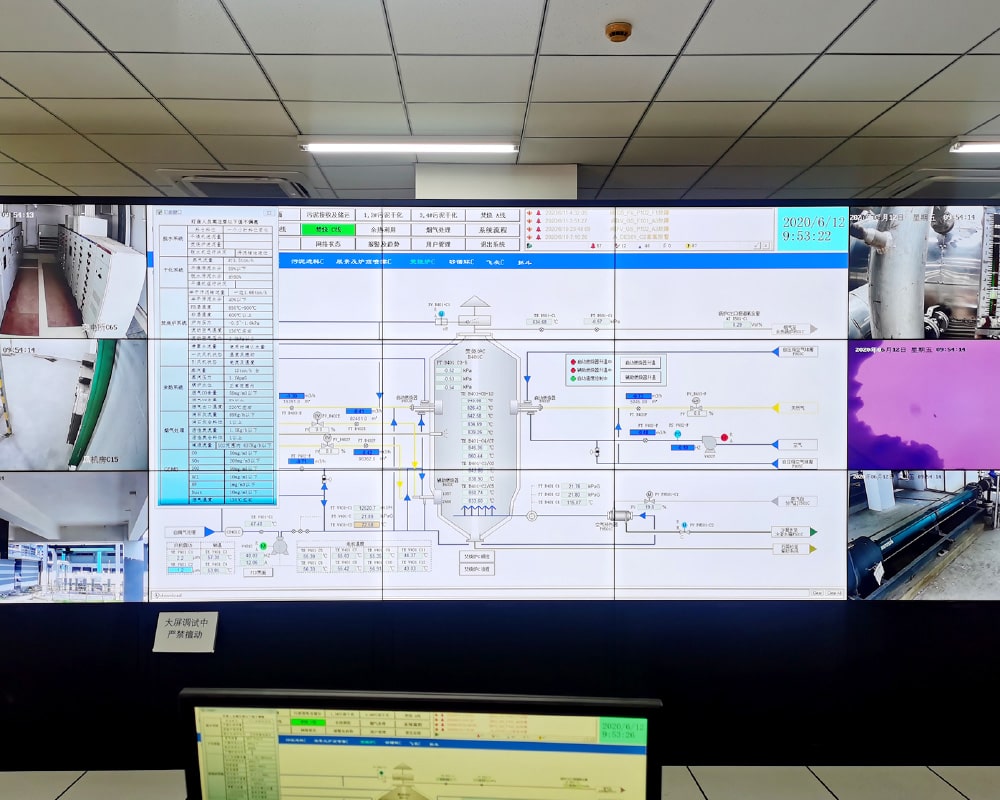 Central control room in China
We plan to take advantage of this valuable experience in fully remote commissioning to contribute to sustainable growth of the water purification and sewage treatment business while addressing various water infrastructure issues, including the shrinking workforce and shortfall of skilled technicians.