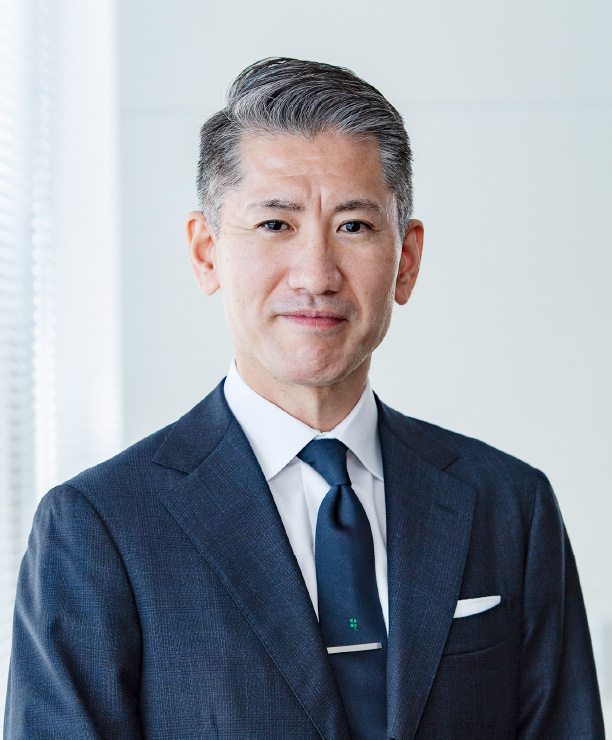 For more than a century since our founding in 1905, building on technologies inherited from our predecessors, Tsukishima Kikai has provided products and services for social and industrial infrastructures, including water and sewer facilities that deliver safe, comfortable water environments and systems and plant facilities that produce materials that contribute to our lives and make them more comfortable. In April 2023, with the goal of achieving sustained growth while strengthening corporate value by adapting to today's dramatically changing business environment, we got off to a new start as Tsukishima Holdings.
We will continue to contribute to the creation of social value and enhance our corporate value by contributing to recycling-oriented social infrastructure, more affluent lifestyles and culture, and to a comfortable,sustainable society consistent with our corporate purpose: Building a Better Tomorrow with Environmental Technologies.
We are grateful to your continuing support.
Tsukishima Holdings Co., Ltd.
President (Representative Director)

Group Corporate Policy/Logo mark concept
Group Corporate Policy
To make contribution to the society, the company will dedicate to the industry development and environmental protection by making advantage of its leading edge technology.

Primarily targeting satisfaction of market demand, the company will provide best products and services possible to customers.

While adhering to originality and vitality-based sustainable development, the company is proud to be a profitable enterprise that deserves the loyalty of its staff.
Our Five Commitments
We will continue to be a sound and honest corporate group.

We will observe laws and regulations and base our actions on ethics.

We will protect the global environment and contribute to our society through our technology and services.

We will respect human rights.

We will create a safe and rewarding work environment.
Logo mark concept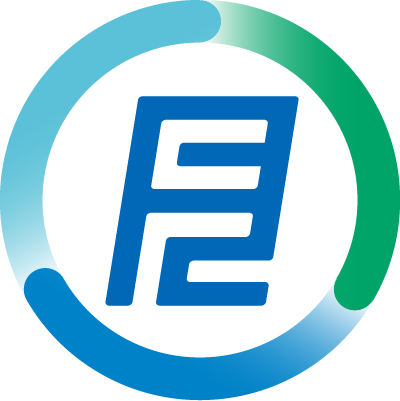 The meaning behind our logo
Embodying the concept of learning from history, our logo is based on the Japanese kanji for tsuki in Tsukishima, the name of our hometown. The character is pitched at an angle to suggest movement and change. The color scheme has a keynote of blue as our corporate color, accented with green to represent the environment and ecology.
The meaning of the circle
Expressing our awareness of recycling and a cyclical economy, the circle's three constituent elements represent customers, employees, and suppliers/partners.

The Group circle
The Group circle refers to the commitment of the entire Group to work as a team to strengthen corporate value.

The circle of circulation and creation
We will contribute to the creation of a recycling-oriented social infrastructure and a rich lifestyle and culture through our business activities to realize a comfortable and sustainable society.