Message from President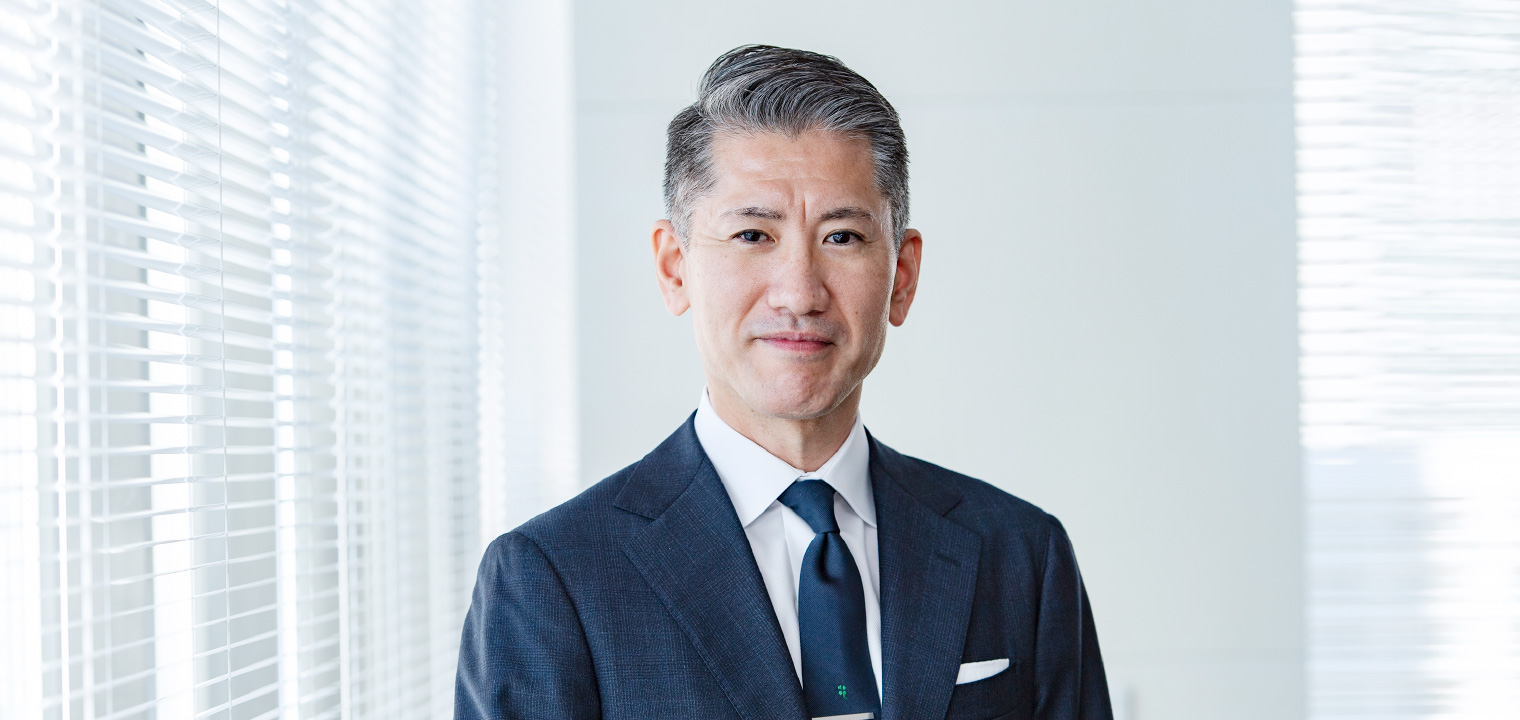 Our business environment is changing on a global scale, resulting in growing uncertainty, due to factors such as US-China trade friction. At the same time, there is increasing interest in topics related to ESG and the SDGs, including responding to climate change and other environmental issues and strengthening corporate governance.
Most of our current businesses contribute to the "E" (environment) component of "ESG," because we have heavily invested in developing applications of our core technologies accumulated since our founding in the water environment field. Japan has identified the stable supply of energy as an important policy area and we believe supporting our country and local communities through a safe and stable supply of renewable energy also broadly refers to contributing to the "S" (social) component of "ESG," in addition to the "E" component. We must consider how best to give back to society from our standpoint as a business, using our technologies. We seek to be a business capable of delivering technologies and services to people who share this perspective.
Tsukishima Kikai aims to contribute to building a recycling-based society using our technologies based on the concept of local production for local consumption. We see this as establishment of resource recycling in the broad sense, fusing the water cycle and the cycle of energy and other resources. For example, in the Water Environmental Business, a wastewater treatment plant purifies water before returning it to the sea. The sludge generated in the purification process is used to generate energy, which is returned to the local community. We believe our involvement in numerous business domains will help us establish such large-scale resource recycling and contribute to the building of a recycling-based society in the true sense.
Based on this expansive vision, the Tsukishima Kikai Group will create social value and increase corporate value while building business models balancing environment and energy and contributing to the realization of a recycling-based society.
Message from President, Representative Director
Tsukishima Kikai Co., Ltd.