R&D Center Tour
Welcome to the R&D Center tour!
Equipped with laboratories, large-scale experimental spaces, analytical laboratories, and other state-of-the-art facilities, the R&D Center is where passionate engineers develop and create the Tsukishima Holdings Group's newest products. The R&D Center is staffed with full-time researchers who conduct experiments, skilled workers who assemble large-scale experimental equipment, and staff members who conduct various types of analysis. Engineers from the head office and affiliates also come to the R&D Center to work on experiments. It is located in an industrial park in Yachiyo City, Chiba Prefecture.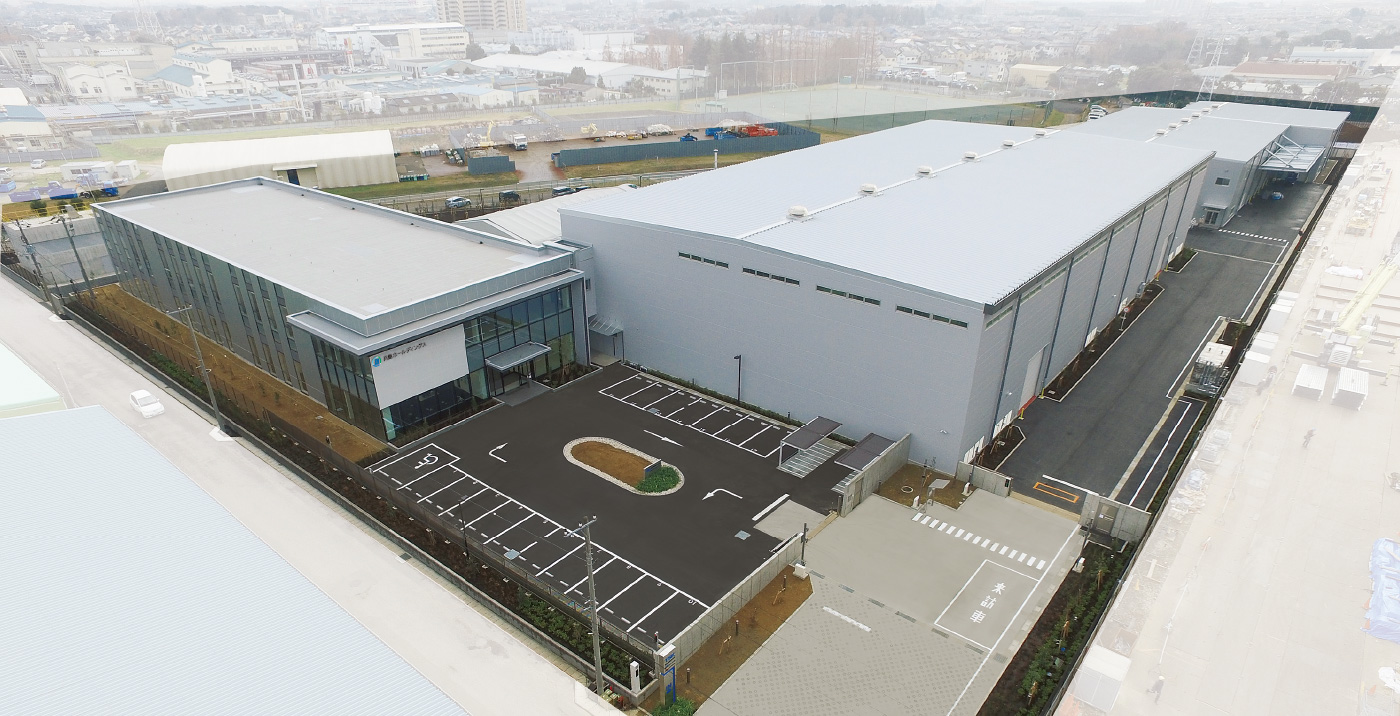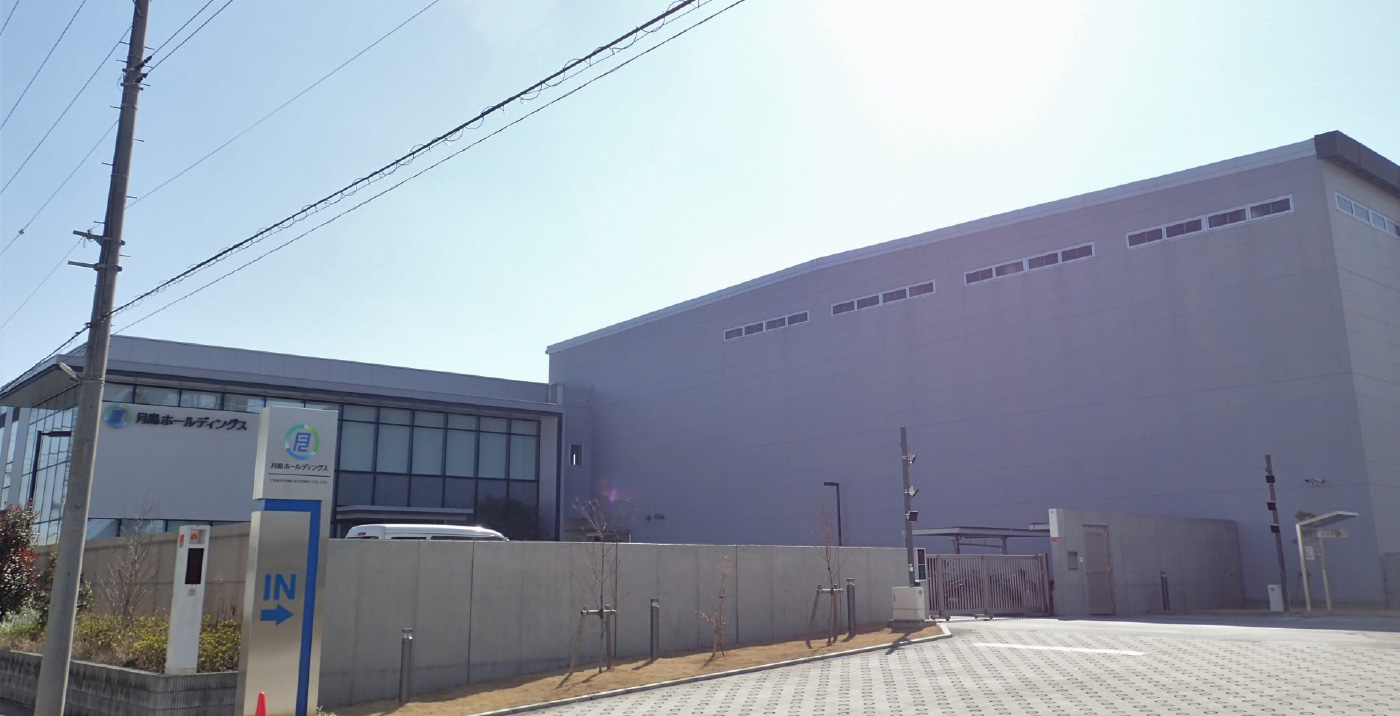 As you enter the office building, you see the showroom. Here, a wide range of Tsukishima Holdings Group products is introduced using video, panel displays, and models.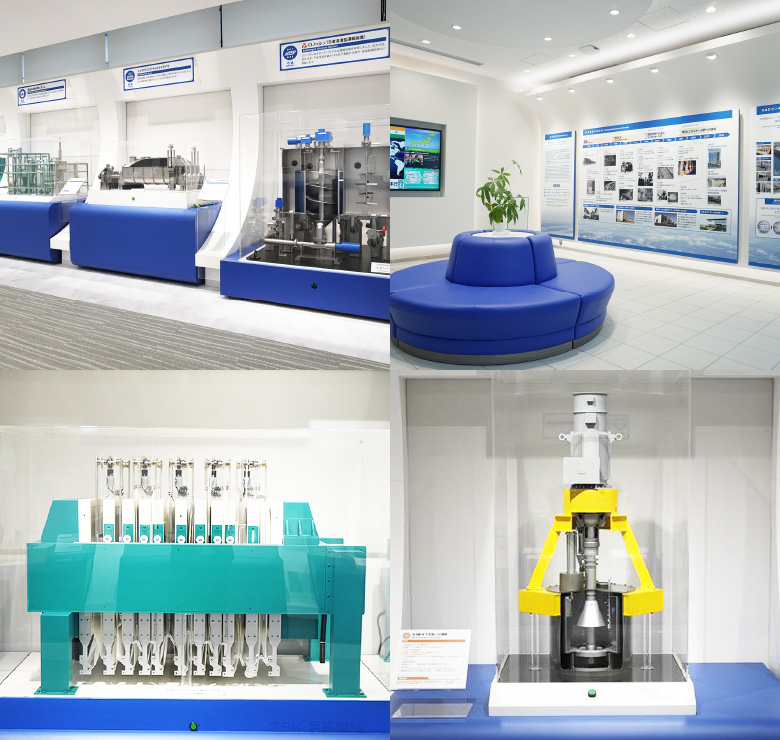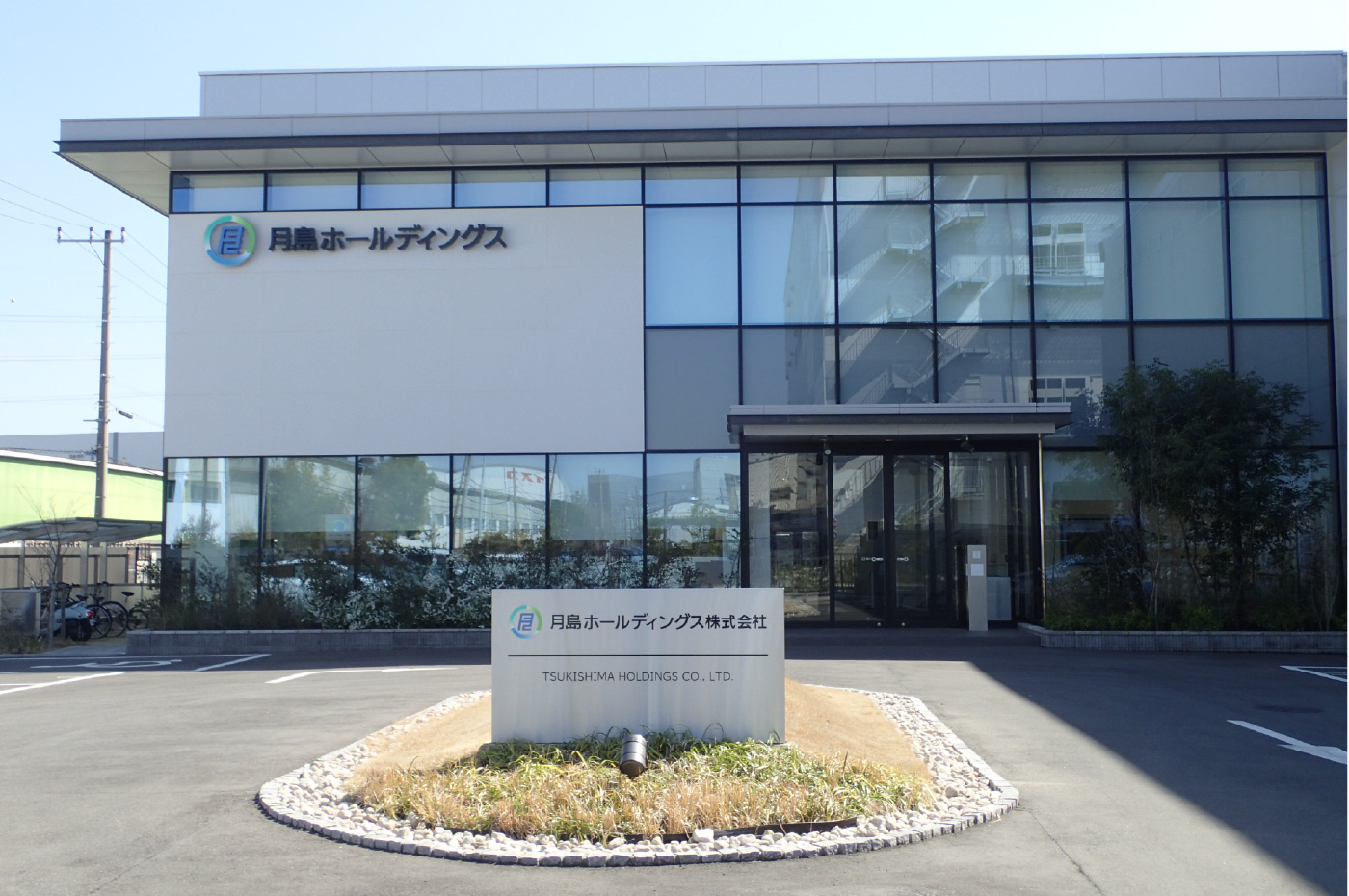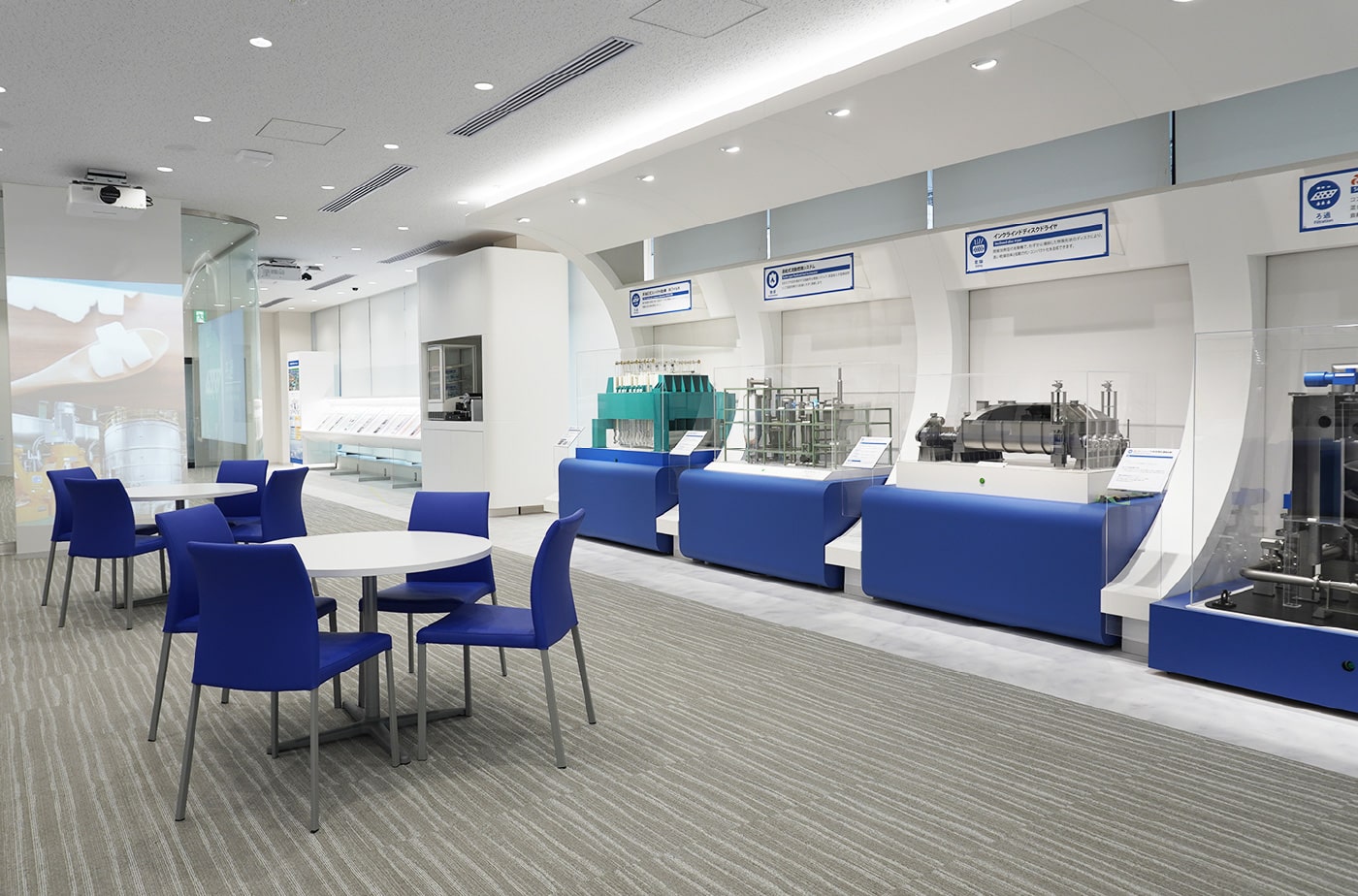 The laboratory building includes laboratories for individual technologies as well as an indoor experiment area with a two-story well. The laboratories are classified according to individual core technologies such as filtration, centrifugal separation, crystallization, and drying, and each has equipment appropriate for laboratory experiments in its own area of technology (and even the doors are color coded). Here basic data are collected and evaluated.

Installed inside the indoor experiment area are various experimental equipment (pilot testing equipment) in varying sizes. Here upscaled data for actual equipment are obtained by configuring pilot testing equipment based on data from laboratory experiments. Customers can take part in experiments through mutual confirmation of results.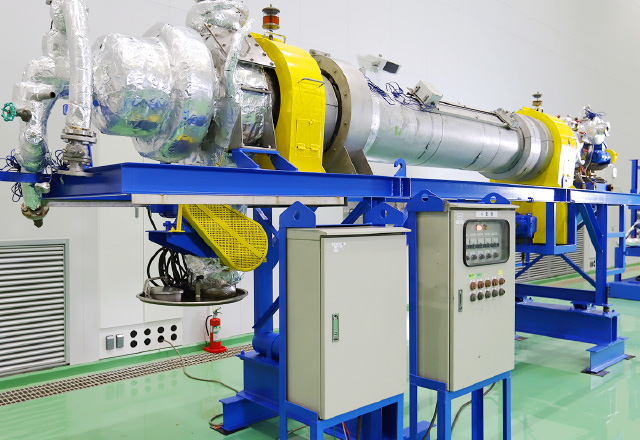 Pilot testing equipment (dryer)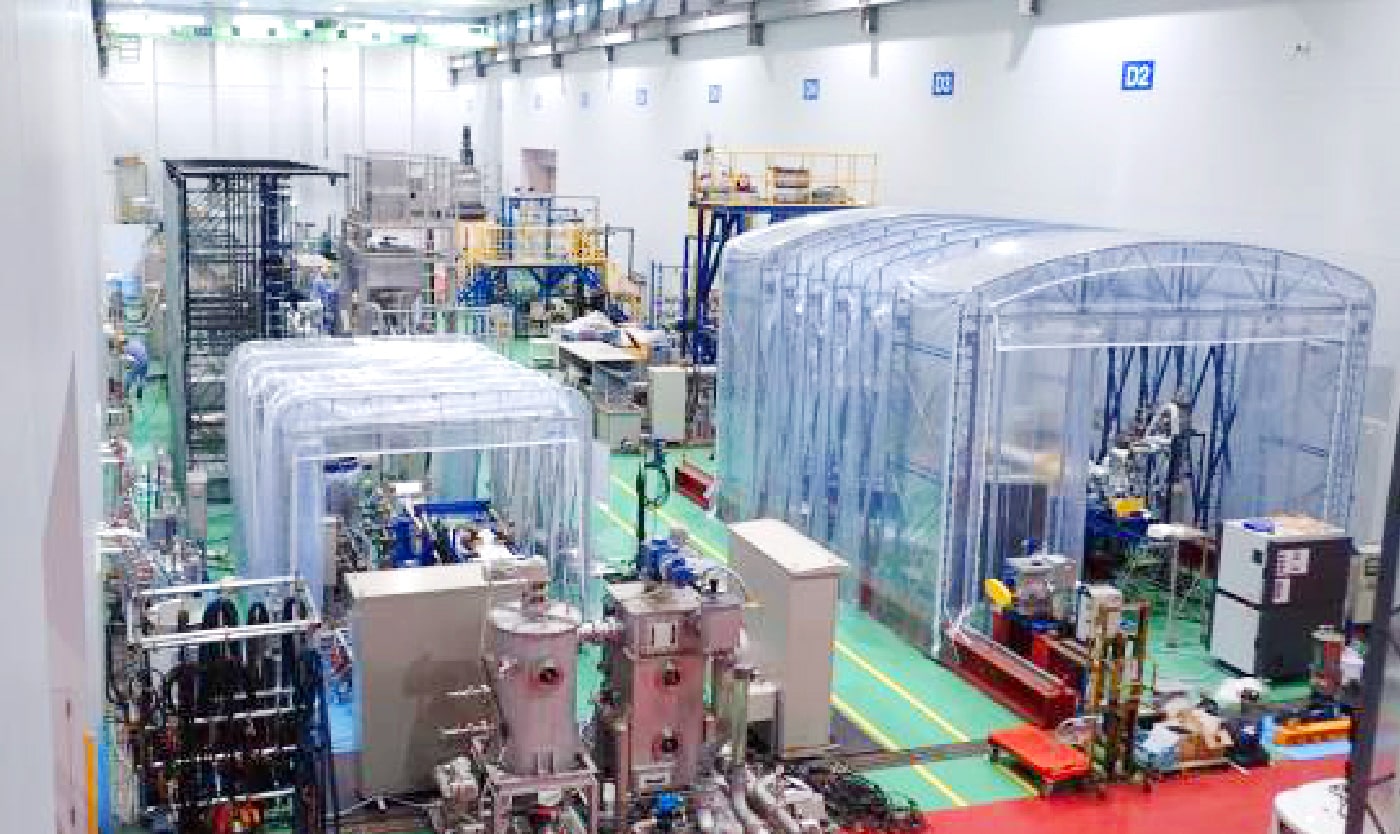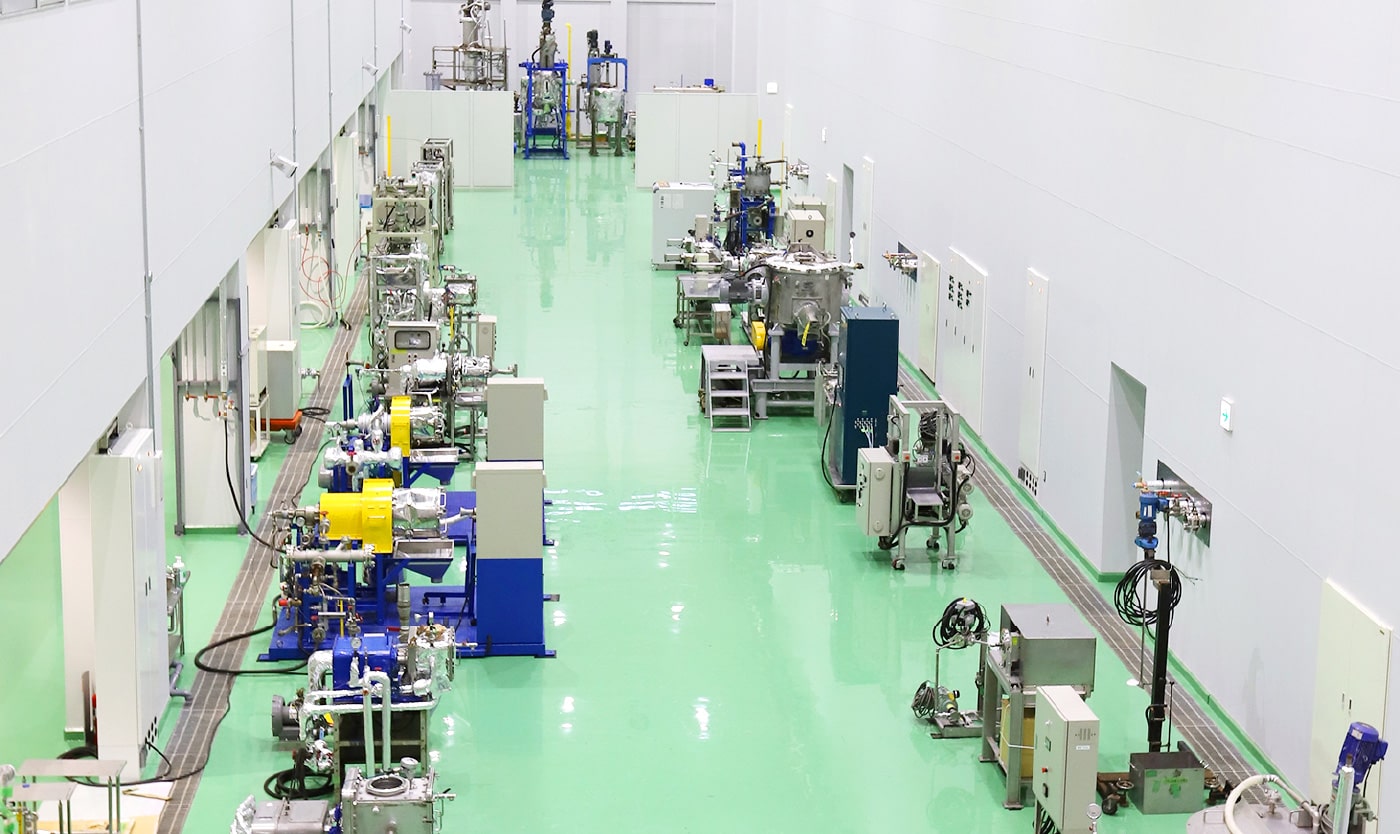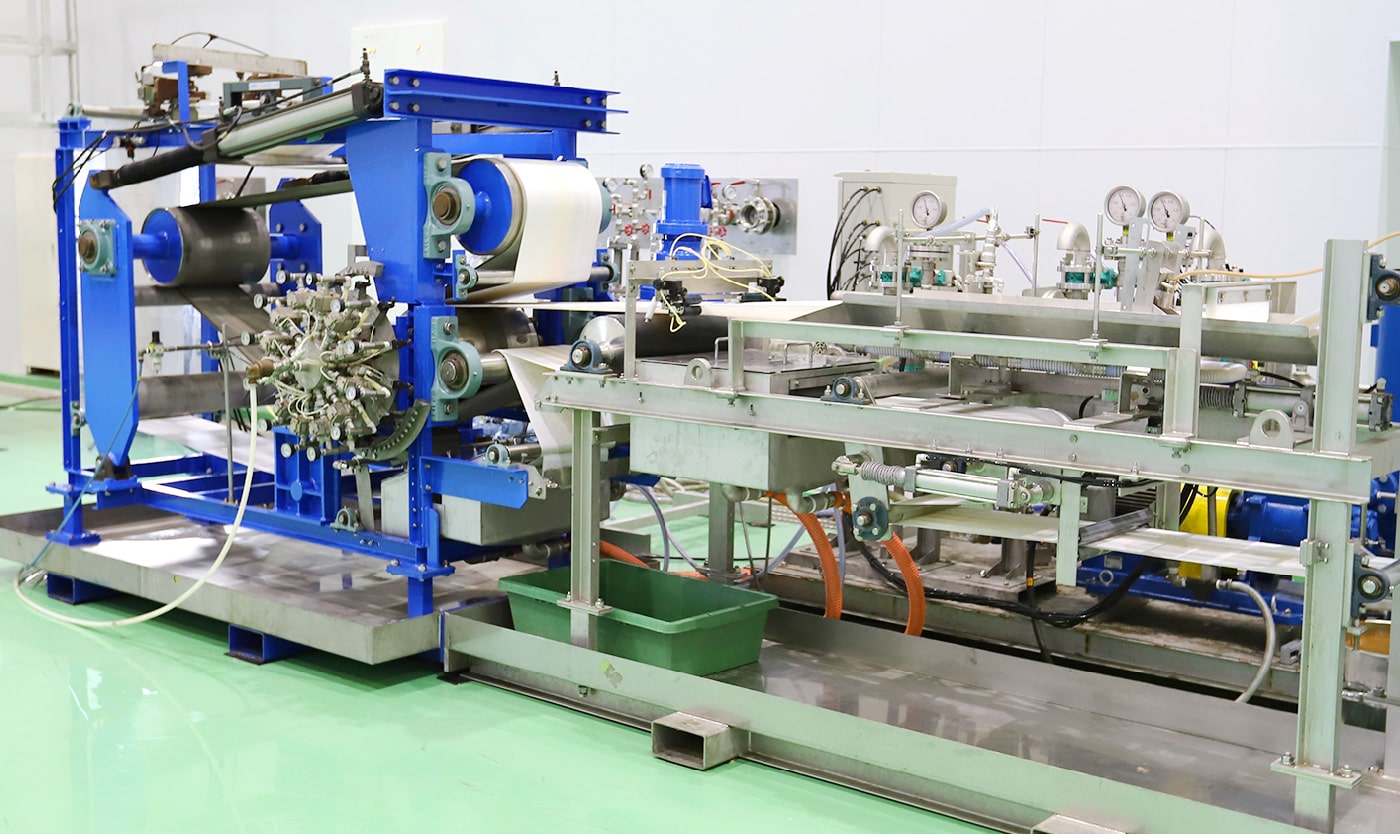 Laboratory building, 1st Floor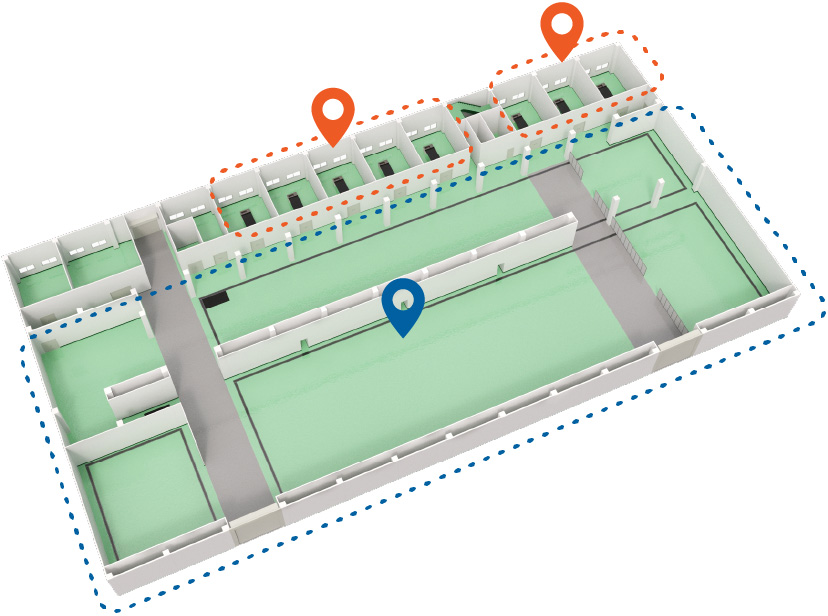 Laboratory building, 2nd Floor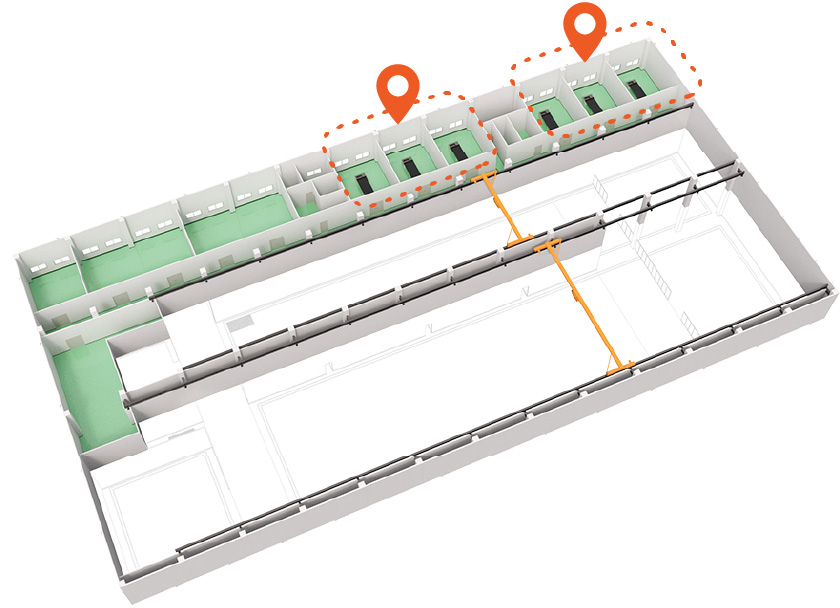 Laboratory laboratories
Indoor experiment area
The analysis room analyze various raw materials, product samples, water quality, and air pollutants. Their structure enables quick analysis of samples obtained from experiments at the R&D Center. It also handles sample collection and analysis on work sites. Analysis room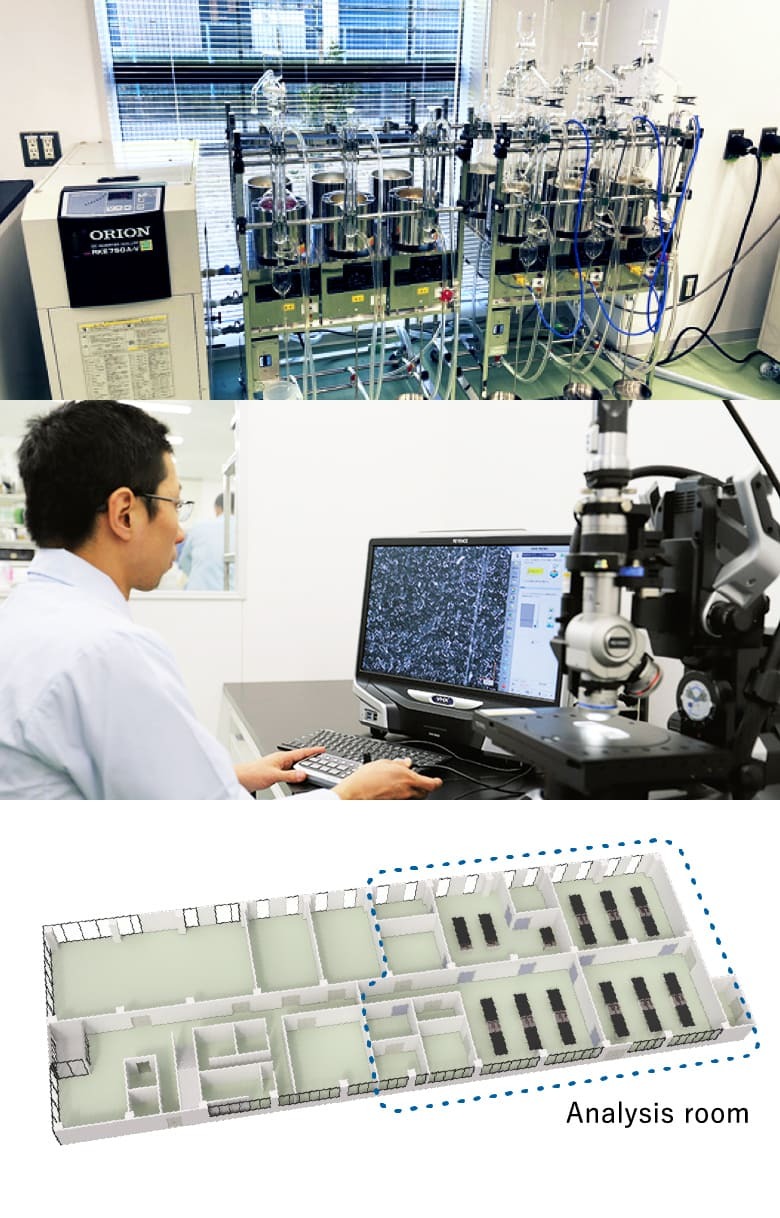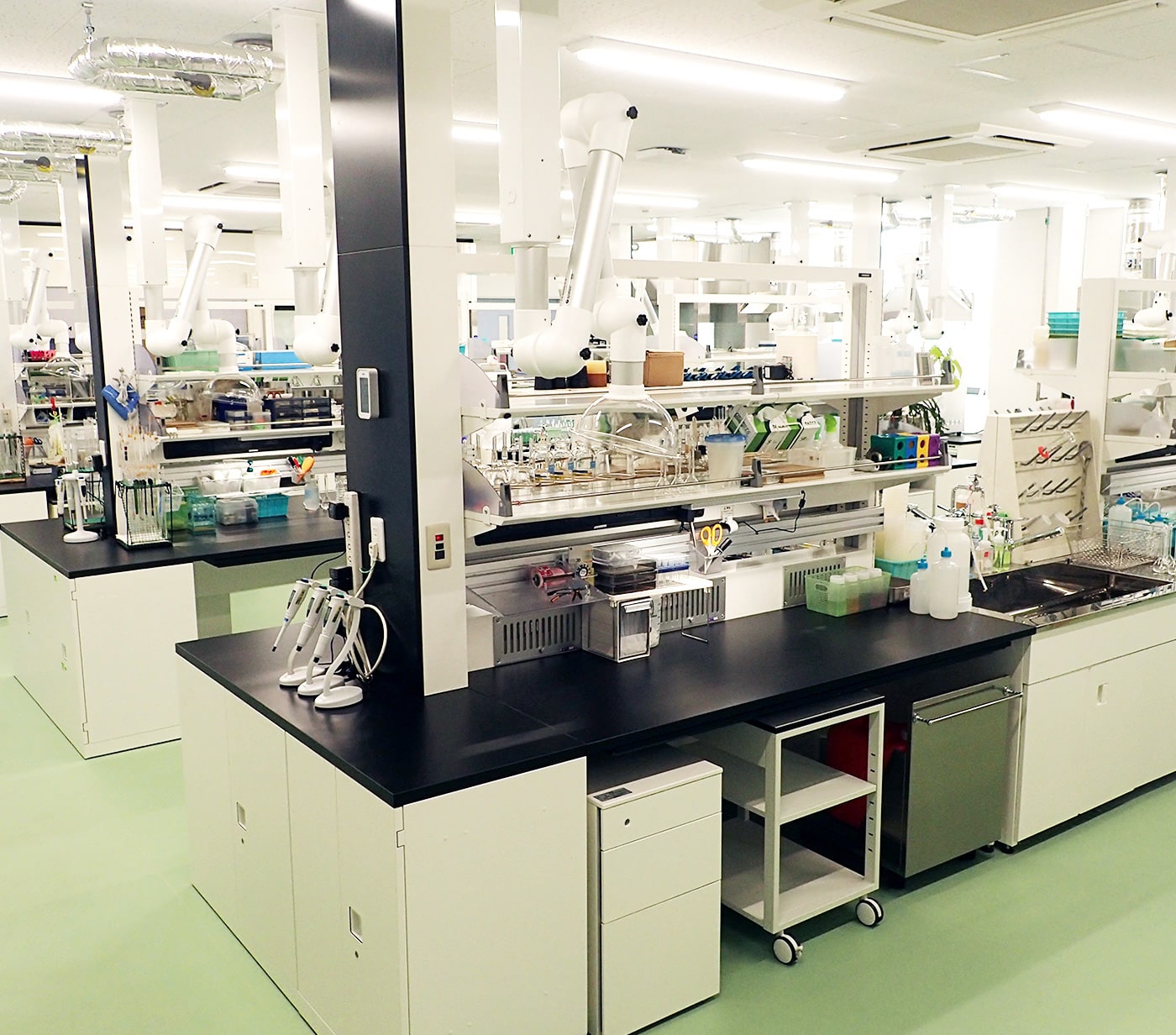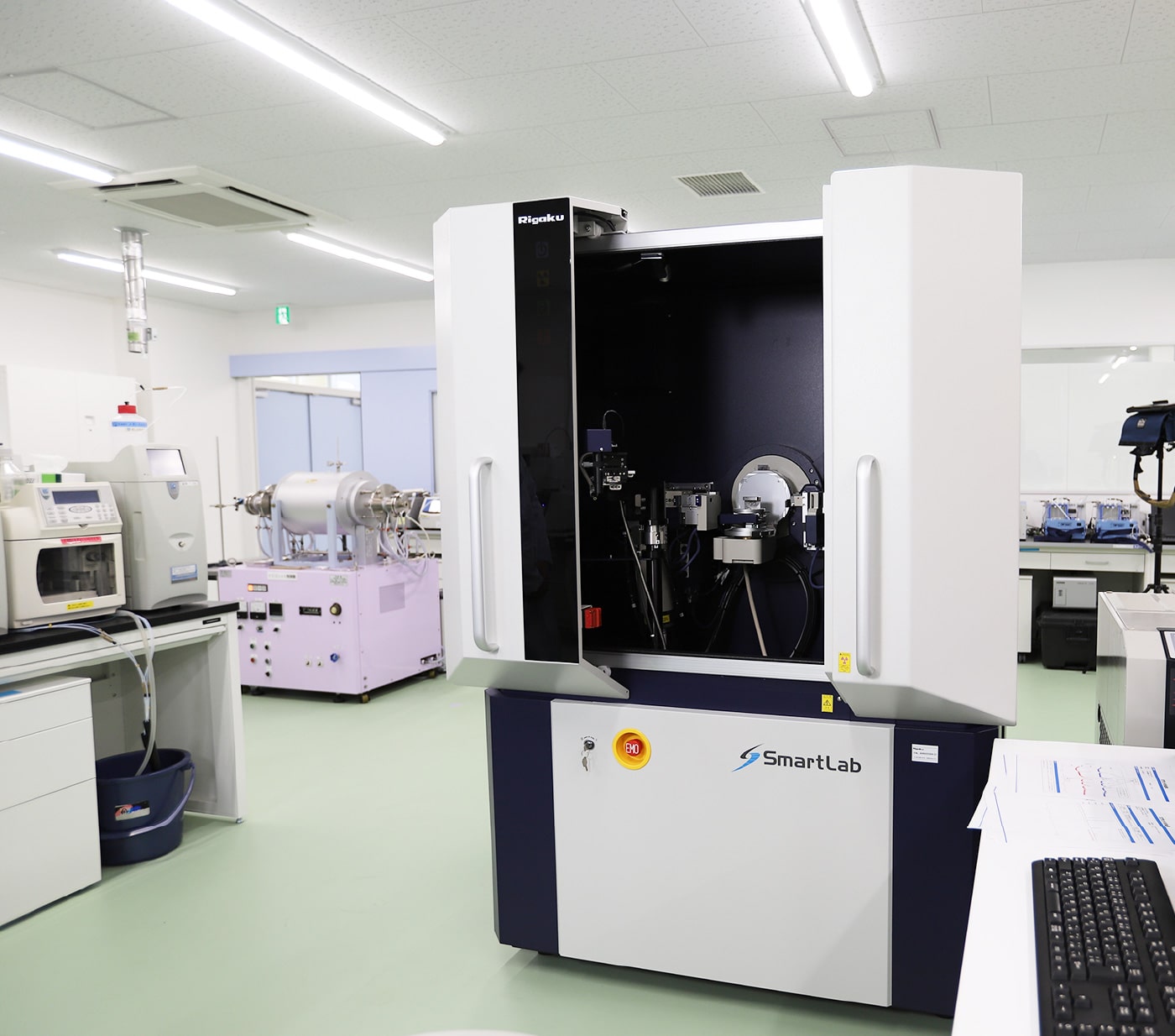 Wastewater generated from the laboratory building is treated appropriately at the wastewater treatment facility. In addition, the office building provides a comfortable working environment for staff and visiting users of the R&D Center, with spaces for amenities in addition to working spaces.