Indirect Heating Type Dryer (Inclined Disc Dryer)
Sludge treatment facility
Structure and Principle
The dryer adopts hollow inclined discs with the aim of obtaining a high heat transfer rate and raising the oscillation effect to a maximum. As the discs rotate, this dryer has the self-cleaning effect to scrape dried material off automatically sticking to the shaft and casing. In this way, the evaporation performance is enhanced by the prevention of adhesion of material and the renewal of the heat transfer surfaces.
The dryer has much references in Japan and Asia regions.
Features
High-heat efficiency because of indirect-heat structure
Few accessories
Easy and safe operation control for moisture contents
Low pollution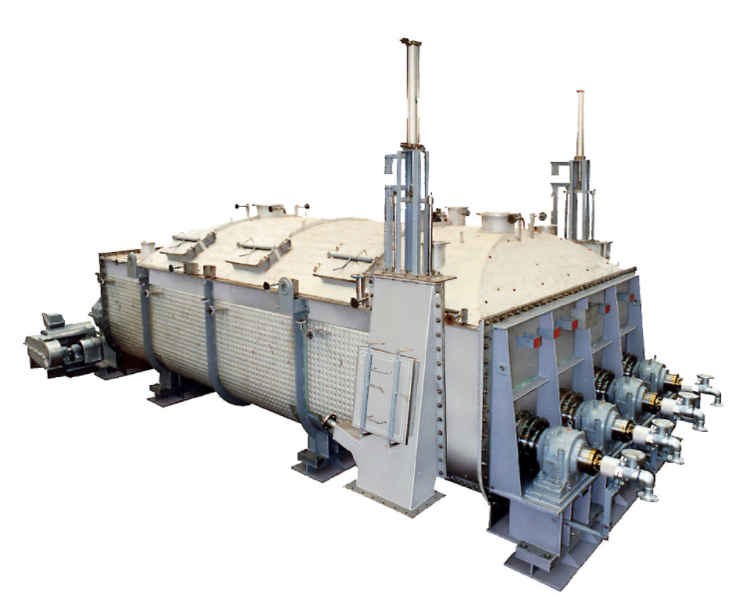 Related field & technology
Sludge treatment facility

This pressurized fluidized bed incineration system combines a turbocharger (supercharger) with a fluidized bed incinerator.