Fully Automatic Batch Type Centrifuges
Structure and Principle
This batch-type centrifuge can operate fully automatically all processes of slurry feeding (one cycle), cake washing, dewatering, and crystal discharge, within a single cycle, after settings are made for basket rotations, supply amount, washing time, and other parameters in accordance with the characteristics of the slurry. The centrifuge performs solid-liquid separation by rotating a vertical basket screen with dewatering pores, at high speeds. The bearing unit can be shaken using anti-vibration rubber, while the drive motor can be installed on top of the separator. These features enable large-capacity processing.
Features
Large-capacity basket mountable
Mounting of a large-capacity basket can achieve a centrifugal force of 1,000G or more.
Shortened cycle time
The mounting of a large-capacity motor can shorten the cycle time.
Preventing the leakage of supply liquid and washing water
A basket valve is provided to close the cake outlet, which prevents the leakage of supply liquid to washing water toward the cake.
Preventing crystal cracks
The scraping process prevents crystal cracks, as the basket scrapes crystals with a scraper.
Energy saving
When the rotational speed is lowered from dewatering rotation to scraping rotation within the same cycle, the electricity generated in the separator is transferred to the power supply. In addition, the installed high-efficiency (permanent magnet) motor helps achieve energy saving.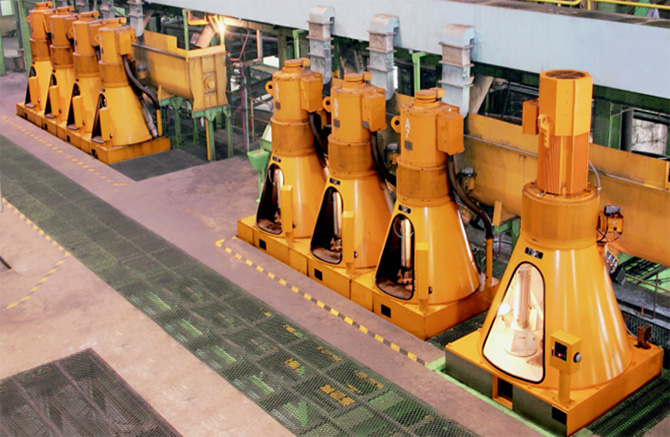 Applications
Refined sugar manufacturing plant, Raw sugar manufacturing plant, Beet-sugar manufacturing plant, Grape-sugar, Dextrose anhydrous, Fructose, Sugar alcohol plant
Related field & technology
Foodstuffs field

Fully automatic batch type centrifuge is widely used in the crystallization process to manufacture commercial sugar.

Foodstuffs field

Fully automatic batch type centrifuge is intended to manufacture raw sugar, which is the raw material of refined sugar.