Raw Sugar Manufacturing Plant
Overview
Since establishment, Tsukishima Kikai has been doing business with manufacturers of refined sugar and raw sugar (the raw material of refined sugar). We have delivered a large number of raw sugar manufacturing systems to raw sugar manufacturers.
We can provide complete sets of the equipment necessary for the raw sugar manufacturing process, including sugarcane-receiving equipment, compressors, boilers, cleaning machines, filters, condensers, brewing machines, centrifugal separators, drying and storage tanks, and shipping-can washing machines.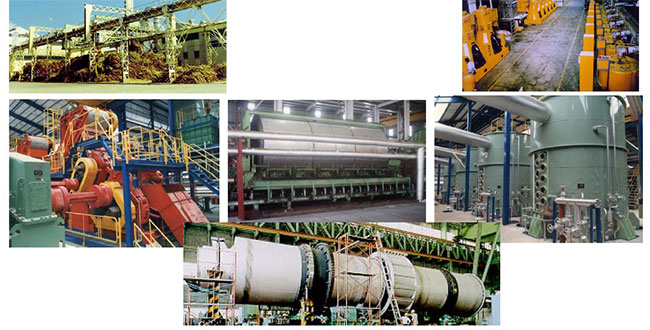 Related field & technology
Crystallization

Tsukishima Kikai provides crystallization tanks optimized to obtain high-quality sugar crystals.

Centrifugal separation

Tsukishima Kikai provides centrifuges that can be fully automated without degenerating sugar crystals.