Electrolyte Manufacturing Plant
Overview
For electrolyte solution manufacturing equipment, Tsukishima Kikai offers a product line of the equipment necessary for processes from the manufacture of electrolytes and solvents to preparation, weighting, and filling.
We design and fabricate these equipment, along with undertaking EPC for systems as a whole.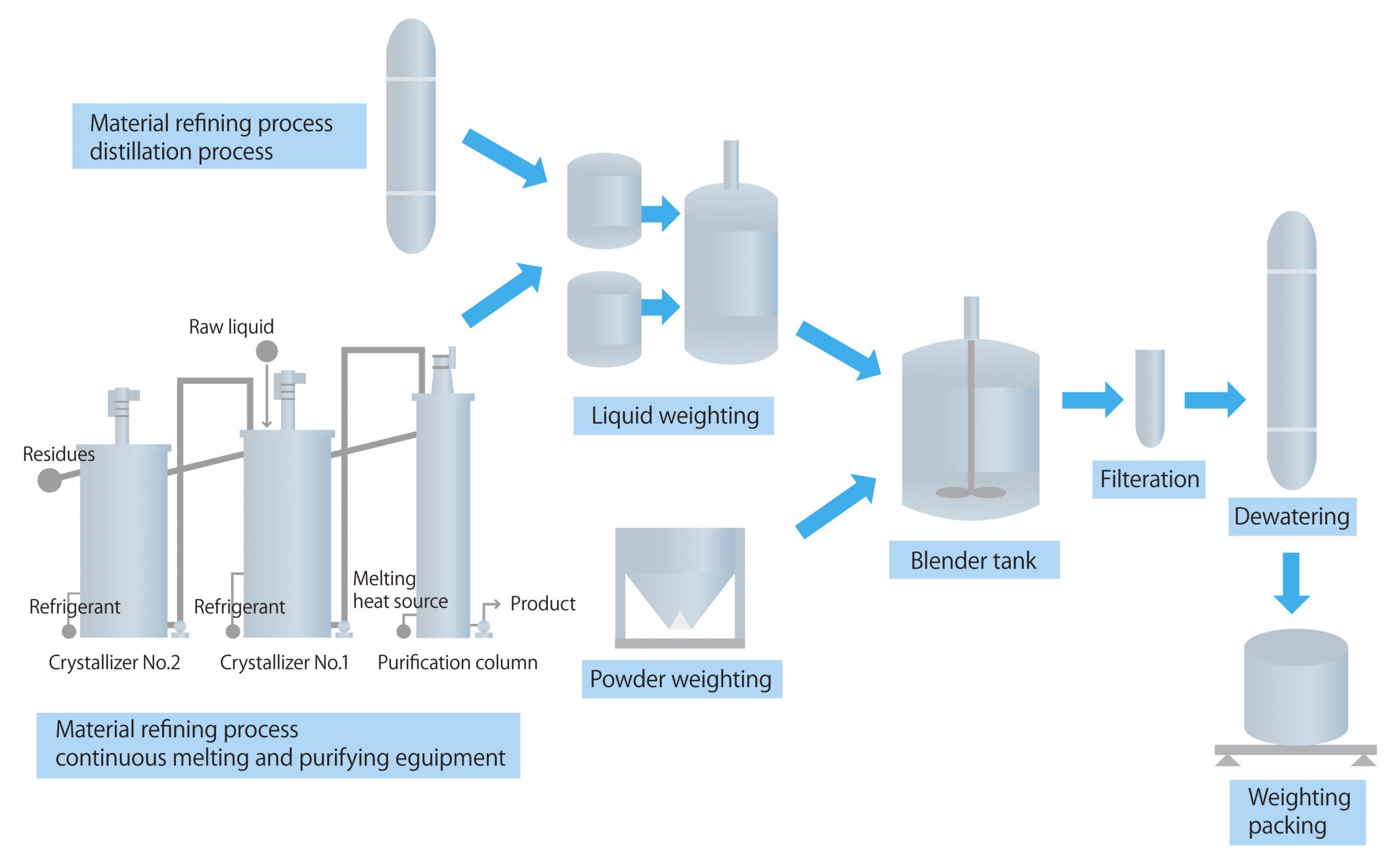 Related field & technology
Crystallization

4C Process can perform a high grade purifying by combining a scraped surface crystallizer and a refining tower.

Centrifugal separation

Tsukishima Kikai provides centrifuge applicable to a wide range of substance properties.

Weighting/mixing

Tsukishima Kikai can arrange optimized powder handling system to meet the customer's requirement.