Structure and Principle
This dryer blows hot air directly onto the material (direct heating dryer).
The dryer supplies hot air with the material into the dryer, allowing drying to occur while the material is conveyed by air.
The machine interior is formed of three circular layers. The material is carried along a spiral path from the outside to the center before being discharged via a pipe located at the center.
Some partitions can be controlled using dampers to circulate materials with high moisture content.
The dryer can also be connected directly to an Escher Wyss Push Type Centrifuge, allowing dehydrated cake to be fed directly to this unit.
Features
Easy maintenance
The simple configuration is free of drive mechanisms. The front cover opens to facilitate washing and other maintenance tasks.
Compact
Particles are stirred vigorously by rotational flow for outstanding drying performance.
Requires less installation space than conventional pneumatic conveying dryers to allow indoor installation.
Uniform quality
The dampers allow circulation of coagulated lumps of material based on centrifugal force generated by rotational flow. This extends retention time inside the machine.
This also helps eliminate variations in dried and undried material due to particle coagulation and achieves uniformly dried products.
Can be connected directly to a centrifuge
The dryer can also be connected directly to an Escher Wyss Push Type Centrifuge to allow direct supply of dehydrated cake.
Eliminating the conveyor unit and harnessing the discharge speed from the centrifuge can improve drying performance.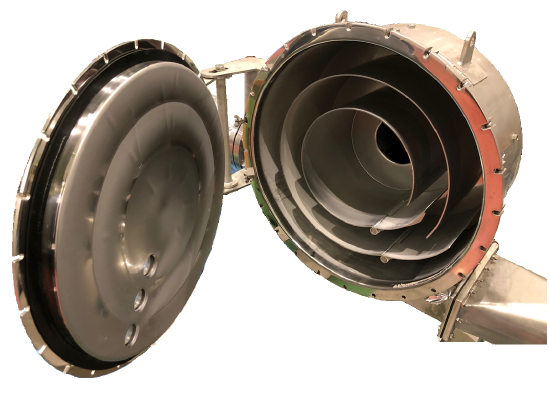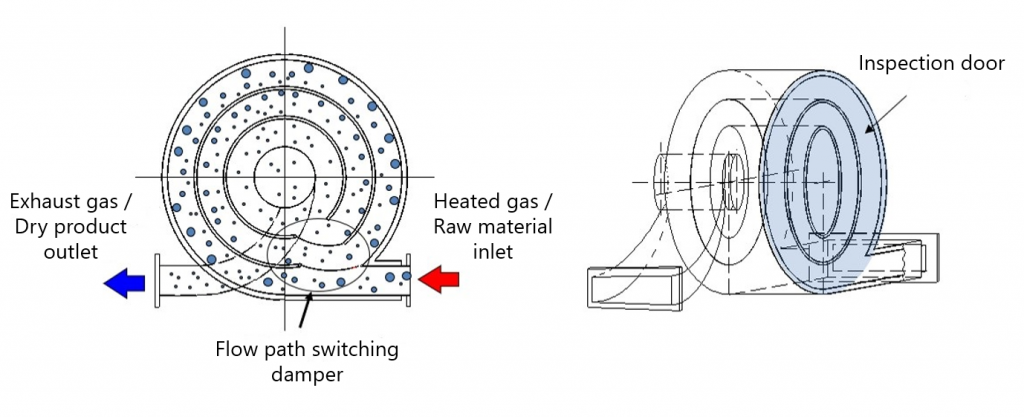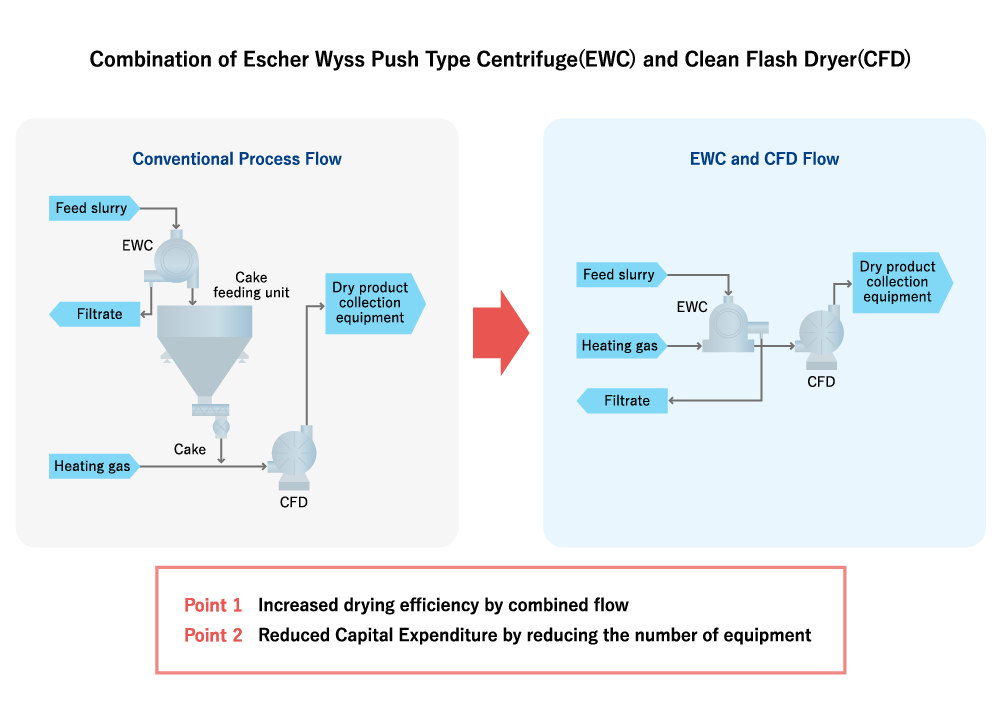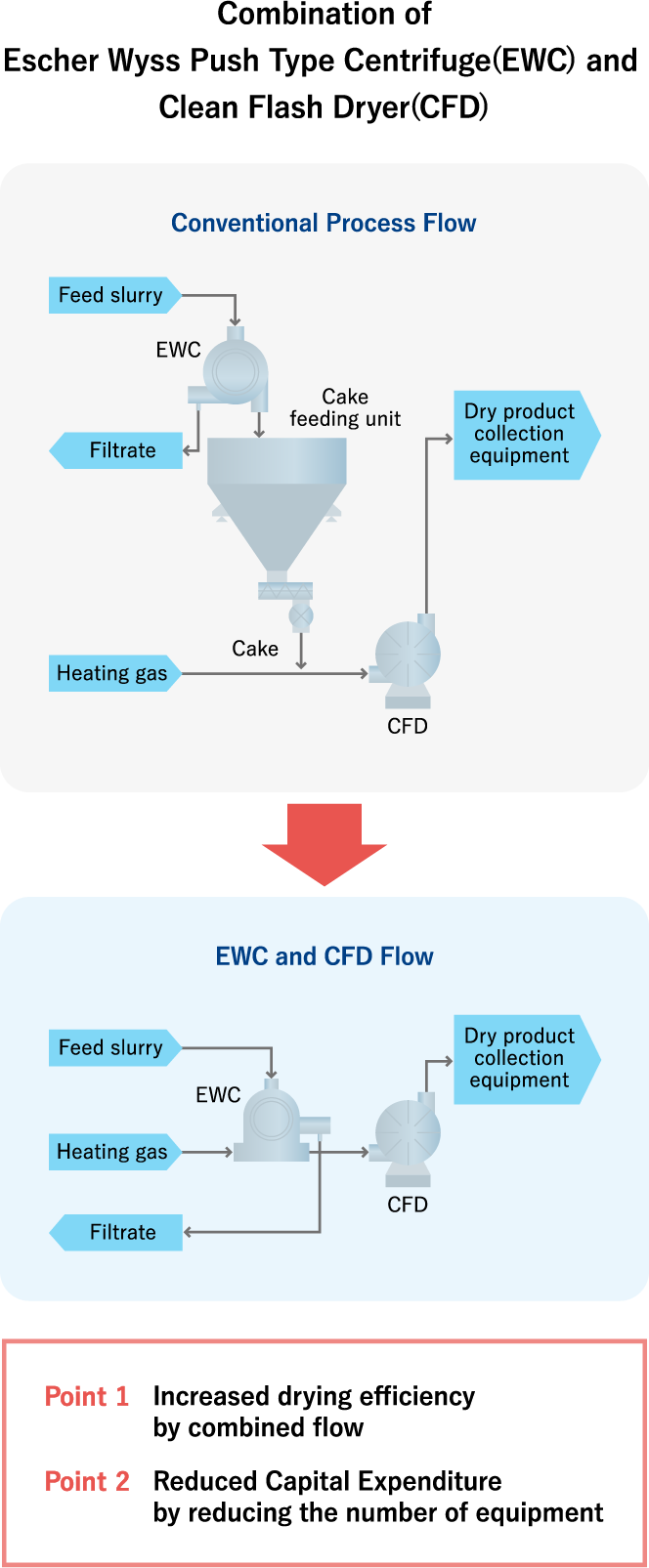 Applications
Resins (ABS, MBS)
Toners
Cathode active materials, etc.
Related field & technology
Centrifugal separation

This centrifuge can be used with a direct connection to the Clean Flash Dryer.

Energy field

Has a proven track record as a dryer for battery materials.